Best Deck Builders in St. Mary's County MD
Get estimates from local deck contractors in St. Mary's County, MD
Tell us about your project
Get estimates from local deck contractors
Choose the best deck builder for your project
Deck Builders St. Mary's County MD
Best St. Mary's County deck builders for wood and composite decks. Design and build custom decks. Call MD Deck today for a free estimate on your Maryland decking project.
Get an estimate for:
A deck is the most cost effective way to add living space to your home.
Installation, repair and maintenance for wood, composite and PVC decks.
Get your deck project started with Maryland's best deck contractors.
Deck Builder Services in St. Mary's County, Maryland
Design
A professional deck design will bring your vision for your outdoor space into reality. Get a design that meets your needs, fits your home and landscape, and meets your local building code. Call our deck contractors today for a deck design to create the deck of your dreams.
Installation
Need installation of a new deck or is it time for replacement of your current deck? Increase your usable outdoor living space with a new deck for relaxing and entertaining. Call our Maryland deck builders to get your deck installation or replacement started.
Repair
Does your home have a deck space currently, but it suffers from broken or warped beams, extensive mold growth, or other such damage? If so, call our deck contractors for top-notch deck repair services. Local deck builders in Maryland will have your deck beautiful and usable again in no time.
Restoration
Older decks often suffer from discoloration and fading, as well as wood softening and other such age-related issues. A deck restoration service will have your outdoor space looking like new again, ready for relaxing & entertaining. Get a quote on deck restoration in Maryland today.
Options for Decking
Explore your options for the best decking material that fits your needs and budget. Ask about the following different types of deck materials.
Wood Decking
Many homeowners prefer the natural and warm appearance of wood decking for their deck. Popular choices include pressure treated wood, cedar, redwood and Ipe. Wood is a classic choice and can be stained to give you the look you desire.
Composite Decks
Choose composite decking so that you'll spend minimal time on maintenance. With a composite deck you won't have to paint, seal or stain as you would with wood. Composite decking is stain resistant and made for constant use year round.
PVC Decks
PVC decking offers the most durability and more options for appearance than composite. You can get more realistic appearance of grain. PVC deck boards contain no organic material which make's your deck extra resistant to moisture and weather.
Frequently Asked Questions
How long does it take to build a deck?

Professional deck contractors should be able to complete a standard deck in under a week.   This amount of time would be for a deck of average size of 300 to 400 square feet.  For custom decks with a more complicated design you can expect the job to take up to 3 or 4 weeks to fully finish.  Keep in mind, the larger the crew the less time it will take overall.

How much does a deck cost in St. Mary's County, Maryland?

The average cost of building a deck ranges from $3,800 to $8,600 in 2023. For a small 10*10 foot deck, a homeowner may need to spend $2,400, $6,3000 for a 14×20 deck, and $8,900 to build a 20×20 foot deck. Using composite, PVC or hardwood instead pressure-treated lumber will increase the price.

Does a deck add value to your home in MD?

Yes, adding a deck will will add significant value to your home. According to public data the average cost of constructing a wooden deck is $13,000 with a resale value of $10,080, meaning you can recoup about 75% of the total cost after selling your home.

What type of deck material is best in St. Mary's County Maryland?

PVC decking is the top choice for longest-lasting and most durable deck boards. Much of this owes to PVC's water resistance. Moisture causes most of wood decking's durability issues: warping, splitting, cracking, mold, mildew, rot, and insect damage.

What did people search for similar to deck builders in St. Mary's County, MD?

Related searches to deck builders st. mary's county md:

deck contractor st. mary's county md
deck company st. mary's county md
More About Decks
Your new wood decks can deteriorate quickly without proper care and regular maintenance. Find out how to protect your investment and add years to your deck's lifespan.
Choosing the best wood for your new deck is all about a balance between aesthetic and budget. Let's take a look at the popular wood choices you may want to consider for your deck project.
Trex® was the original composite decking product, but now has lots of competition. Check out this collection of the best composite decking options.
The cost to build a deck will vary widely depending on the materials used, size, and extra options. Find out how to navigate these options to build a deck that meets your needs and budget.
It is important to find the right deck contractor to help you build the custom deck of your dreams. Here are a few best practices to keep in mind before you choose a contractor.
Deck Contractors in St. Mary's County Maryland
PJ Selby Construction
General Contractors, Roofing, Decks & Railing
+12402981685
42861 Saint Johns Rd, Hollywood, MD 20636
Green Garden Landscaping Services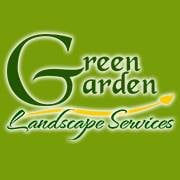 Landscaping, Decks & Railing, Fences & Gates
+13018635347
45657 Schooner Ct, Great Mills, MD 20634
Alfaro Custom Design And Construction
General Contractors, Handyman, Interior Design
+12408084262
Hollywood, MD 20636
MD Custom Construction
General Contractors, Roofing, Decks & Railing
+12405872207
24007 Mervell Dean Rd, Hollywood, MD 20636
Stewart and Son's Carpentry
General Contractors, Damage Restoration, Carpenters
+12076102132
Lexington Park, MD 20659
New Life Builders & Home Improvement
Decks & Railing, General Contractors
+13019040100
22598 Three Notch Rd, Lexington Park, MD 20653
Faith Builders
General Contractors
+13019974743
Southern Maryland, Leonardtown, MD 20650
Barcraft Construction
General Contractors, Roofing, Siding
+12406024343
41360 New Market Turner Rd, Mechanicsville, MD 20659
Honest Exteriors
Windows Installation, Roofing, General Contractors
+18557320200
22835 Avemar Dr, Leonardtown, MD 20650
Clinton Fence
Fences & Gates, Decks & Railing
+13018431108
2630 Old Washington Rd, Waldorf, MD 20601
McGee Fence of Southern Maryland
Fences & Gates, Decks & Railing
+13016383325
52 Industrial Park Dr, Ste 13, Waldorf, MD 20602
Tony's Contractor
Painters, General Contractors
+15714978315
1835 Wigglesworth Way, Woodbridge, VA 22191
Ace Fence Decks and Patio
Decks & Railing, General Contractors, Gutter Services
+12407146447
2147 Priest Bridge Dr, Ste 5, Crofton, MD 21114
Battle Creek Home Exteriors
Roofing, Gutter Services, Decks & Railing
+14432958107
5285 Sheridan Point Rd, Prince Frederick, MD 20678
MG Construction II
General Contractors, Roofing, Heating & Air Conditioning/HVAC
+12405798464
8521 Rainswood Dr, Unit D, Hyattsville, MD 20785
Sigma Construction Partners
General Contractors, Roofing, Decks & Railing
+13019781182
8609 Westwood Center Dr, Vienna, VA 22180
Trim Jim Construction
Fences & Gates, Tree Services, Decks & Railing
+12406818138
Saint Charles, MD 20602
JCW Construction
General Contractors, Decks & Railing
+12404639263
30041 Hickory Dr, Mechanicsville, MD 20659
JDH Remodeling
Roofing, Decks & Railing, General Contractors
+14105078994
Port Republic, MD 20676
Home Professionals
General Contractors, Roofing, Decks & Railing
+14107572658
1300 Ritchie Hwy, Ste D, Annapolis, MD 21012
Counties Served in Maryland